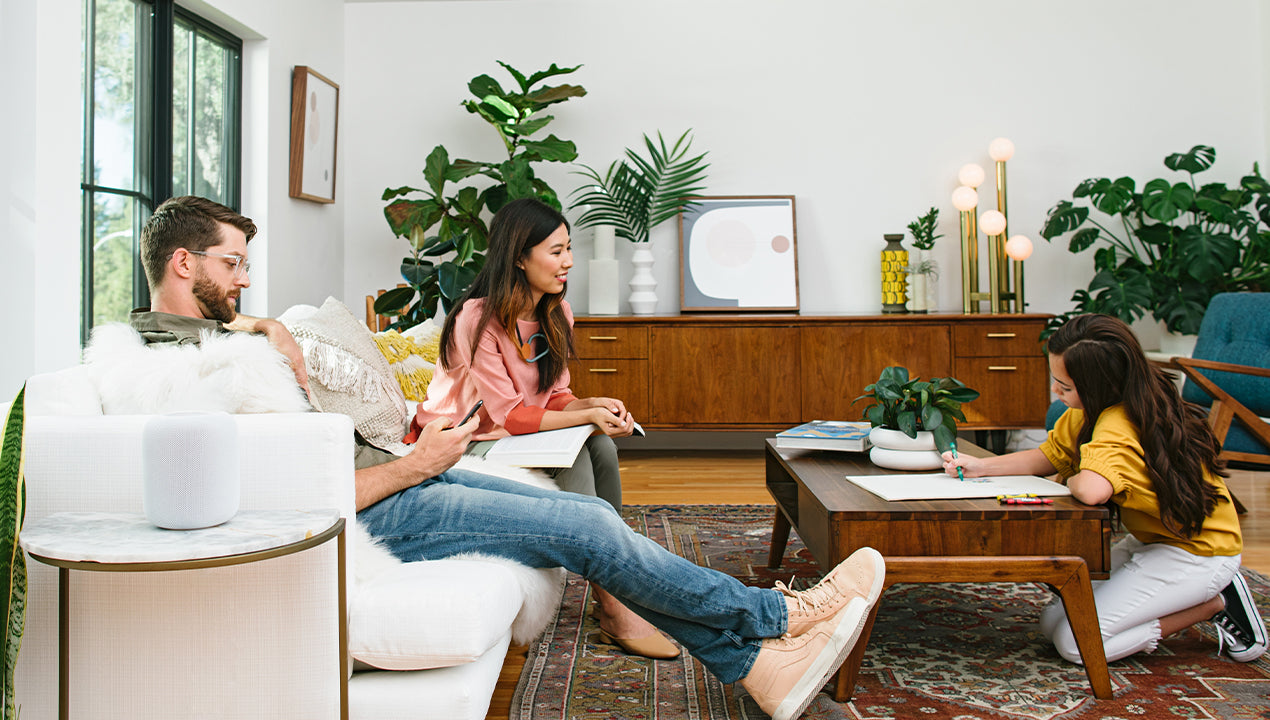 Support Your Household and Community During COVID-19 – Starting at the Front Door
Apr 01, 2020
With COVID-19 sweeping the globe, here at August we're staying indoors and practicing "social distancing" to avoid getting sick or infecting others. While movement in and out of the home is limited right now, there are ways we can proactively protect those we live with — all starting with our front door.
Here are a few ways you can do so:
Go "contact-less" with deliveries
Continue to support your local businesses and delivery workers by ordering out, but make sure you keep a safe distance. Many services like DoorDash, Caviar and UberEats have featured or added a "contact-less" option, allowing you to leave a picture of your door, note instructions for drop-off, or when they call, let them know they can leave your goods outside. While August normally allows easy, remote access for in-person deliveries, this social distancing version reduces contact between delivery staff and recipients and keeps both parties safe. For peace of mind, you can set up an August View doorbell camera to see your deliveries safely to the door and speak with delivery personnel right from your phone. 
Keep door access clean and "hands-free"
If/when you do need to go in and out, consider installing a smart lock for "hands-free" access. August's and Yale's Connected by August smart locks offer Auto-Unlock and Auto-Lock, keeping your hands off your phone and/or keys when you approach or leave your front door. You can also bundle a Yale Assure SL with a Navis Paddle, which allows you to open doors with your hip or elbow. We also recommend keeping wipes handy to sanitize both your outside and inside door handles.
Minimize grocery store visits
Be wise about how many people in your household shop, and how often. There's no need to hoard, but also no need for everyone to run errands with you. Also consider getting groceries delivered – this limits your household's own time outside, as well as supports the people of Instacart, Postmates, and the like. Let older/more at-risk people in your community know about this service in case they don't already, too! Or better yet, offer to grab groceries for them. Sharing is caring.
Support workers – whether or not they can work right now
If possible, leave larger than usual tips for your delivery people. They are continuing to work in a challenging and uncertain time, and many of their jobs are affected. Or, consider leaving encouraging notes at your doors, we find that any sign of human kindness is appreciated. Don't forget that many people who normally work in or around your house are now unable to do their jobs. Set up a payment plan or system for your dog walker, house cleaner, gardener, or tutor to help support them during this uncertain time. 
What other steps are you taking to support your family and community while staying indoors? Sound off on our social media pages to let us know. Wishing you all good health and safety during this challenging time.