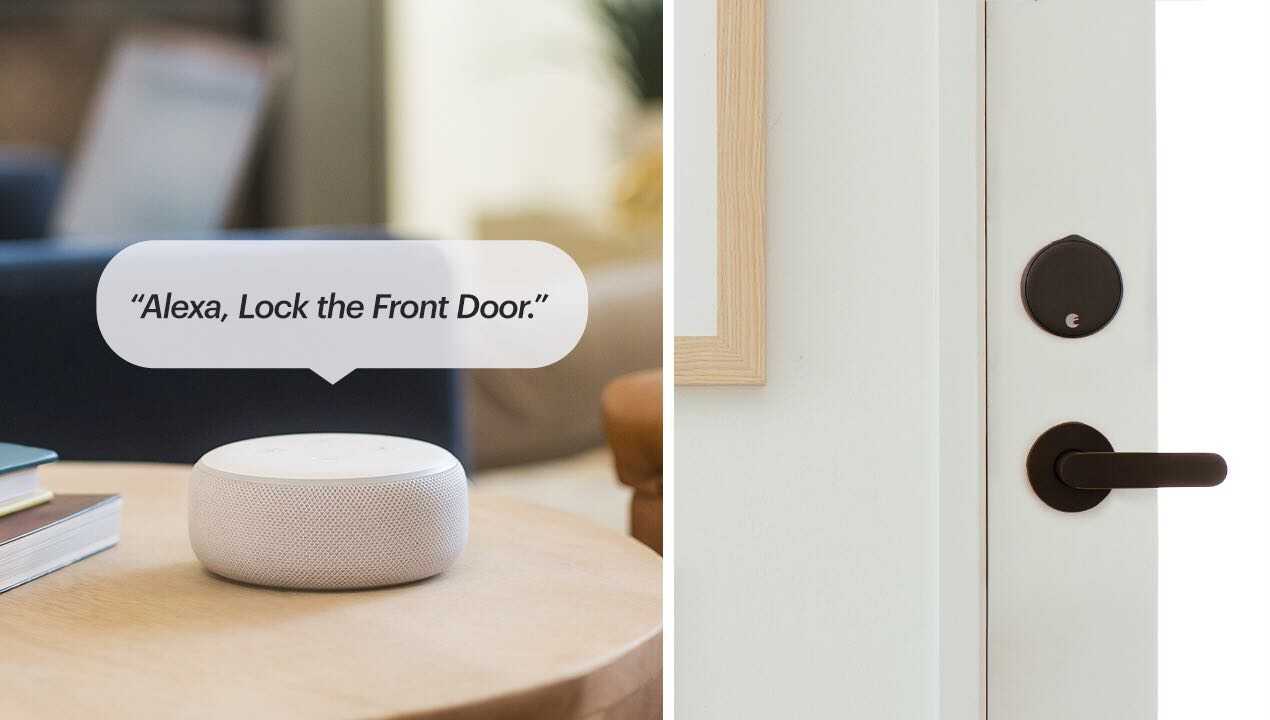 Command Convenience With Your Voice – and a Little Help from the August Wi-Fi Smart Lock and Amazon Alexa
Jun 17, 2021
Over the last decade, technological advances have made the lives of so many people more accessible, fun, and convenient. Today, with the use of smart voice assistants like Amazon Alexa, you can shop, find entertainment for the family, secure your home, and so much more – with your voice! 
August is proud to offer smart locks that work seamlessly with all major smart voice assistants. We want to share a few tips and tricks on how you can get the most out of your August Wi-Fi Smart Lock's integration with Amazon Alexa, particularly as it relates to your everyday routines. 
Secure Your Home Upon Leaving
If you've ever left your home with your hands full, needed to keep up with active children, or oftentimes found yourself in a rush, this life hack is for you. Simply say, "Hey Alexa, lock my door" on your way out and you're all set! No need to fumble with keys on your way out.
Double Check Your Home Security Before Bed
Have you ever gotten comfortable in bed, with your favorite TV show primed for watching, and suddenly got the feeling you may not have locked your door? We've all been there! Instead of getting out of bed to manually check the status, just say, "Alexa, is the front door locked?" for added security and peace of mind.
Multitask With Ease
At some point, we've all wished to be in multiple places at once in order to tackle our extensive to-do list in one fell swoop – especially when it comes to hosting events. The August Wi-Fi Smart Lock's integration with Amazon Alexa allows you to unlock your door for expected guests without needing to rush to the door and break from tasks by simply saying, "Hey Alexa, can you unlock the front door?" While you're technically not in more than one place, it's truly the next best thing!