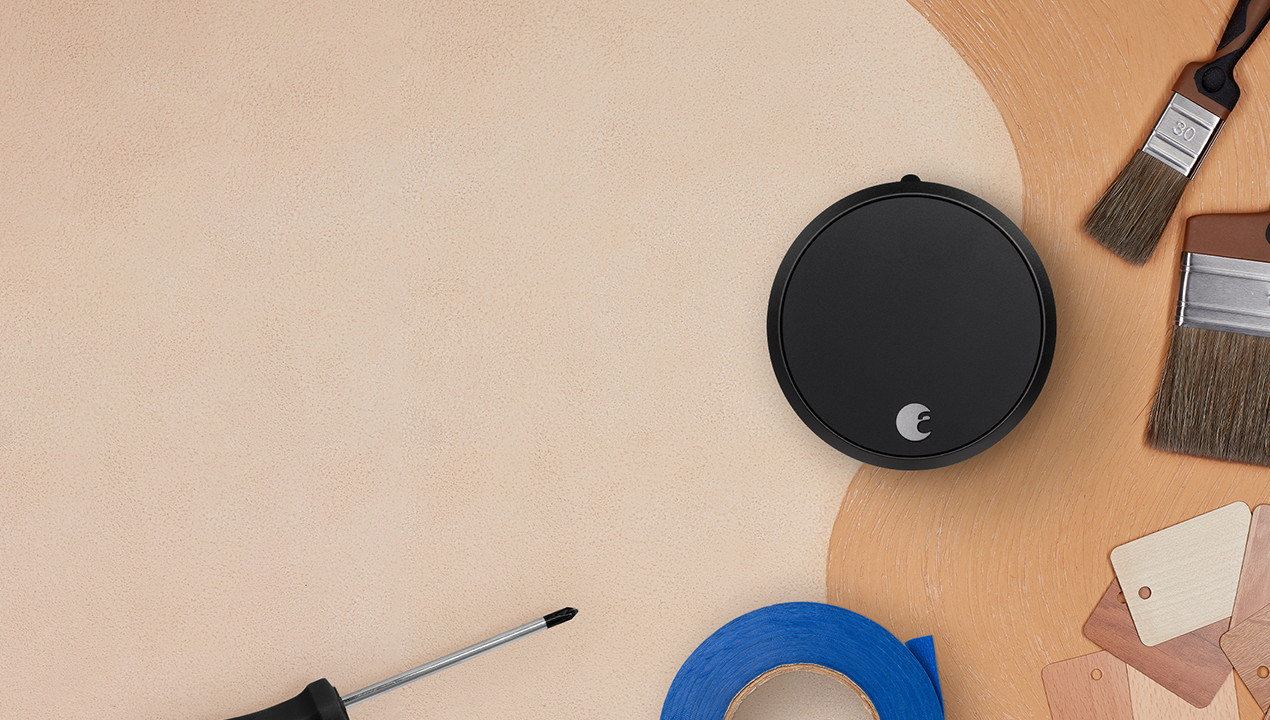 August's Favorite "Spring Clean" Design Tips from DIY Designers
Apr 17, 2020
Spring has sprung, bringing with it an opportunity to purge, clean, and declutter. The change in seasons presents an ideal time for a home refresh—goodbye cozy, hygge vibes, hello breezy and bold. 
Making a space feel new doesn't have to mean a full remodel though. We've compiled tips that are easy to implement and won't break the bank. From changing up textiles to rethinking layout, this is a simple guide to prepping your home for spring. Here's what some of our favorite DIY home designers are honing in on for their spring home refresh. 
Suzy Holman (Designer and brand educator)
— Forage for spring blooms from trees, bushes, and bring them inside! This is my favorite part about spring decor! Even branches with buds that haven't popped yet are gorgeous in a pretty vase.
— I like to do what I call "undecorating," just simplifying my decor. It always feels good to lighten areas by removing items.
— I like to change the wreath on my front door every season! Starting with the front door  sets the tone for the rest of my home. 
Courtesy of @simplysuzys
Aleksandra Zee (Woodworker and artist): 
— A fresh coat of new paint makes all the difference. I have been meaning to paint a few rooms in my home for a while, and there's no better time than spring and being stuck at home. My hubby and I decided to change our walls upstairs from a dove grey to a fresh clean white!
— Switch up the bedding! Bedding changes from winter to spring/summer. We switched out warm and cozy flannel bedding that was in shades of beige, to a fresh, crisp white linen. The whole upstairs feels fresh and new.
— Clean and touch up the doors. Heavy use and scuffs pile up making doors look dingy. A sponge and some hot water with soap does wonders to clean up heavy traffic areas like the front and back door; and anything that can't be cleaned can be painted.
— Weeding! With all the rain of late winter and spring showers, the weeds have been growing like crazy! The entryway to our home needed a good weeding, which always makes the house feel springtime ready and fresh for the sunny days ahead!
Courtesy of @aleksandrazee
Damien Merino (Content creator):
— It all starts at the front door. Every spring we like to update our door mat. Ours gets a lot of use, so a fresh one feels so nice!
— Spring is also a great time to check in on your house plants—we do some trimming and re-potting, and some plant re-merchandising aka reorganizing.
— Along with our usual spring clearing, we steam clean our couch so it looks just like new!
Courtesy of @damien_merino
Audrey Sprinkle (Designer, Blogger)
— I always like to swap out my porch planters at the turn of the season from rosemary (fall/winter) to big, lush ferns for spring/summer!
— To continue with the plant theme (because what says spring more than plants), I add additional potted flowers and herbs around my door and stoop.
— Finally another great simple swap is your doormat! Go for something bright and cheerful to add a pop of color! 
Courtesy of @theblackhouseonthecorner
Lindi Vanderschaaf (Interior Stylist, DIY Blogger)
— Refresh your home for spring by adding in some colour! Pops of fun colours like blush pink, baby blue or mustard yellow can brighten up a space and give it new life for spring.
— Shopping your home is the easiest way to refresh it for spring! Look through closets and kitchen cabinets to swap out linens, throw pillows, decorative bowls, and even artwork. Switch out the decor for something lighter and brighter.
— Refresh your home for spring by bringing in some new scents! Fresh flowers are always a favorite way to do this, but you can bring in some floral scented candles, switch up the oils in your diffuser, or just open up the windows more to bring some fresh new scents in.
Courtesy of @love_create_celebrate