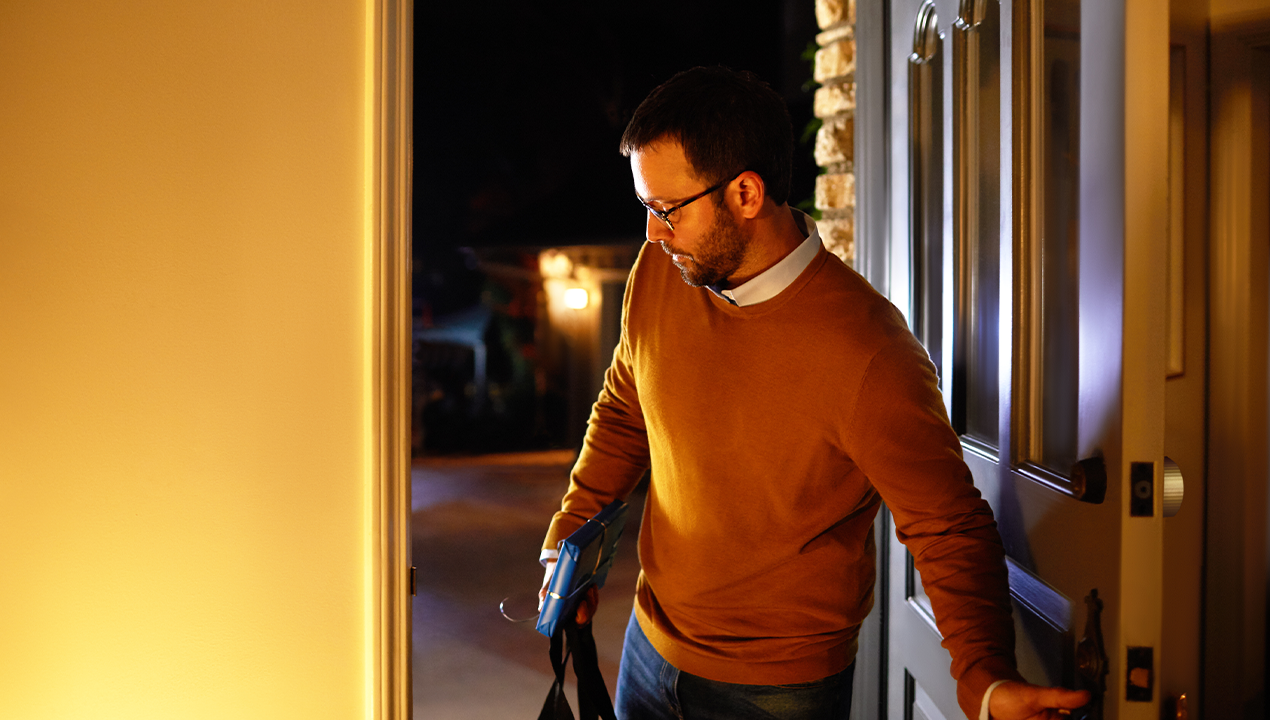 August's New Integration with Philips Hue Delivers Smarter Home Access: Light Your Way As You Arrive Home, and Leave Worry-Free
Sep 03, 2020
Have you always dreamed of arriving home to an entryway that lights up upon your arrival, making you immediately feel secure and welcome? Or have you simply been searching for a life hack that will help you remember to turn the lights off when you leave the house, so your electricity bill isn't through the roof each month? If so, we have some good news for you! Available now, your August and Yale smart locks will work with the Philips Hue lighting system.
The new integration makes accessing your home smarter, while providing you with the peace of mind that your home is secure when you're not there and helping you feel safe when you're home. As long as you have an August or Yale smart lock installed on your front door and Philips Hue lights with the Philips Hue bridge in your home, you will be able to enjoy these exciting new features:
Welcome Home with Lights: Get a brilliant welcome home as your lights turn on and your door locks automatically, lighting your way inside.
Leave Home Worry-Free: Automate your lights to simulate your presence at home and gain peace of mind while you're away.
Share Access to Your Home: Make your guests feel welcome in their home away from home with lights that magically turn on and a door that unlocks via their phone or keypad.   
With door locks and lights playing such integral roles in the home, it makes perfect sense to sync them in a way that streamlines management of the two functions. Both are features of the home that you interact with multiple times a day and have evolved well beyond their initial basic feature sets in the past few years. By integrating your home access and lighting, you'll be able to make your front door experience even smarter.
The addition of Philips Hue to the August and Yale ecosystems is another testament to our commitment to provide integrations with trusted partners that will enhance your smart home experience, particularly in relation to your front door experience. 
What are you waiting for? Power up your August, Yale Access and/or Philips Hue mobile app and get started!