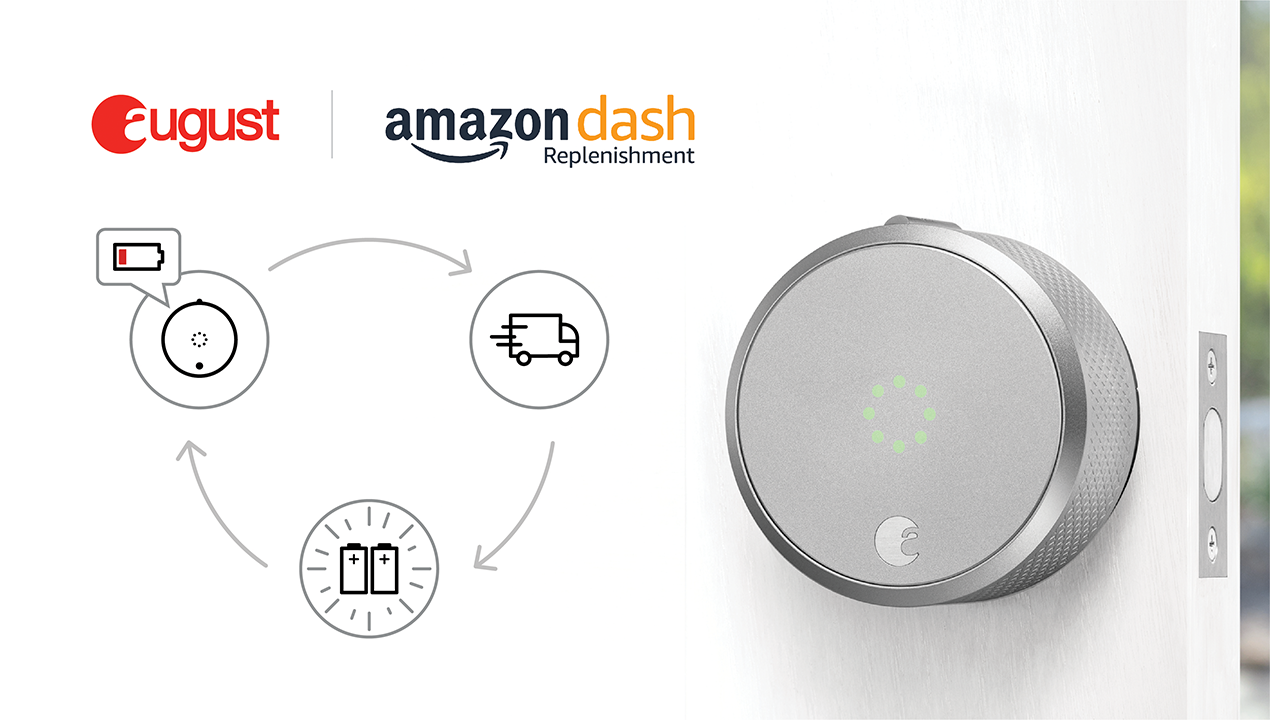 Never Run Out of Batteries for your August Smart Lock Again - Thanks, Alexa
Nov 22, 2019
If you currently use Amazon Alexa with your August Smart Lock, then chances are you know Alexa can help you lock, unlock, and check your lock's status. But now there's one more reason to love your August Smart Lock.
Now, Alexa can help make it even more convenient to keep your home secure. Alexa will notify you when your August Smart Lock batteries are running low and, for added convenience, you can now set up smart reordering with Amazon Dash Replenishment. Once enabled with smart reordering, your August Smart Lock batteries will be automatically reordered from Amazon the moment more are needed, so you never run out of batteries at an inopportune time.
Customers setting up an August Smart Lock in the Alexa App for the first time will have the option to also set up smart reordering during that process. Existing customers can set up smart reordering for their August Smart Lock batteries by navigating to the Device Settings page in the Alexa App, selecting "Supplies", and following the on-screen prompts.