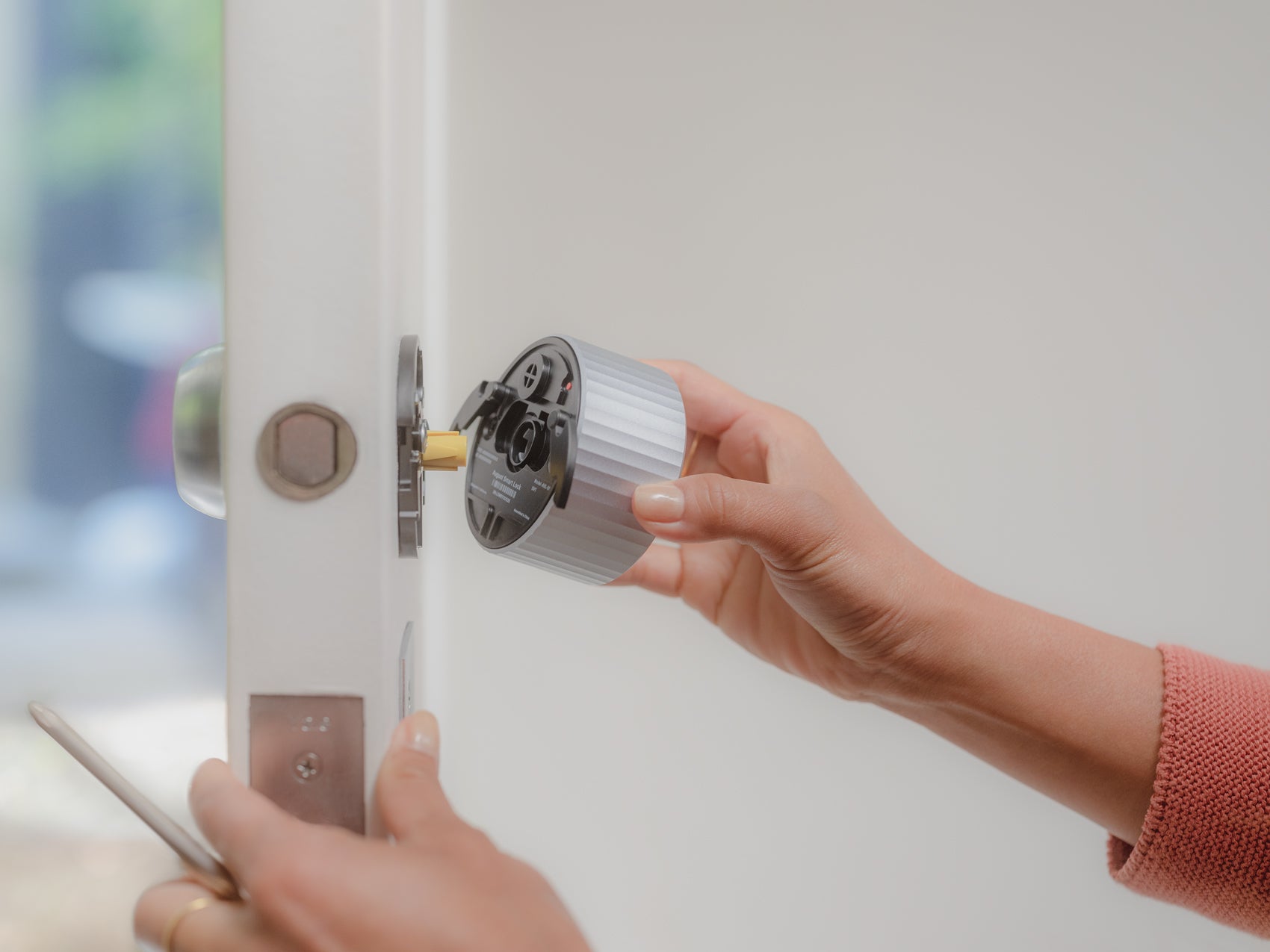 Home Improvement Guide By August Home
Mar 08, 2023
Looking to take on a few simple projects that will seriously brighten up your home? Improve your space on your own and see immediate results with some of August Home's quick fixes. Here are some of our recommendations for beginning your home improvement journey and making your environment feel both safe and stylish. 
Start with Smart Security: Before you put time and elbow grease into making your house a home, make sure the perimeter of your place is secured. Not only will this step give you peace of mind during the rest of your DIY renovations—it's also super simple! Upgrade from a traditional lock to the August Wi-Fi Smart Lock. Your old keys will still work but now you can lock and unlock your doors key-free via your smartphone or by adding the August Smart Keypad. After this upgrade, you can confidently dive into the beautifying process.
Add a Pop of Color: Wall paint is a classic DIY solution, but why not be a little bolder? Elements like kitchen cabinets or interior doors often get overlooked during home improvement, but they provide another great opportunity to make a statement. Create a whole new vibe for your home by painting your bedroom door a minty green or your bathroom cabinets a midnight blue. See for yourself how a coat of paint on some of these built-in features can be the perfect finishing touch on a space.
Give Antiques a Second Chance: Hop on the "hipstoric" trend and repurpose older furniture pieces in your modern space. Head over to your local flea market and find something that inspires you or simply take stock of furniture that's been under-utilized in your home. Get creative about subtle ways you can update a vintage item to ensure it reflects your style. Then sit back and enjoy the combination of antique and trendy that you've created!
Give Your Walls a Makeover… Temporarily: For the renter who wants to make their space feel more personalized, peel-and-stick wallpaper is the perfect solution. Browse your options and get creative about the color or pattern that you'd like to surround yourself with. Whether you go for a simplistic and sleek stripe pattern, a bold color, or an ornate design—you can get the full benefits of this look now with an easy removal process later.
Getting comfortable in any space starts with security and ends with design satisfaction. August Home smart locks can be the first step in your exciting journey towards making a home for yourself. The next time you want to liven up your space or create a cozier environment, these tips are here to help!