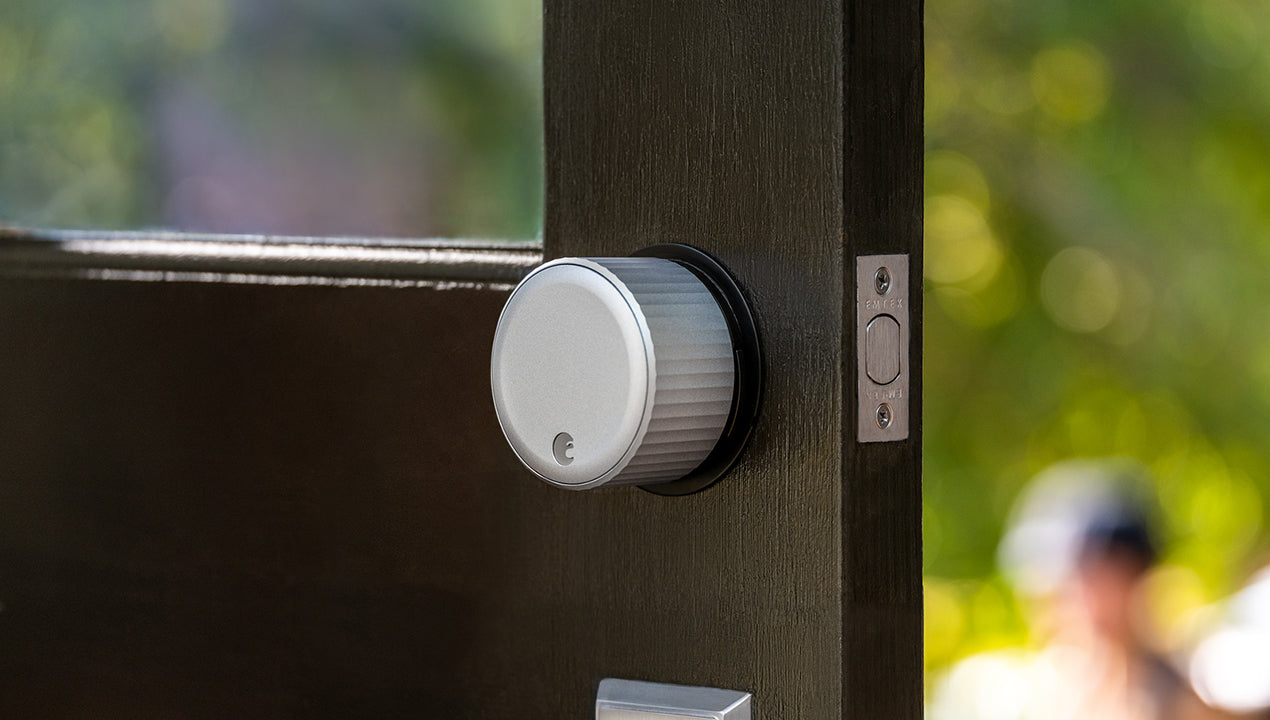 The August Wi-Fi Smart Lock is Now Available
May 12, 2020
It's time! The August Wi-Fi Smart Lock is now available for purchase. Our new flagship lock comes equipped with a built-in Wi-Fi connection and a brand new compact design the size of a standard doorknob (thanks to August co-founder and renowned designer Yves Béhar). While smaller in size, it still sports the same robust feature set that includes remote access, automatic locking/unlocking, 24/7 monitoring, integration with leading voice assistants and security & hosting systems, easy retrofit installation (no deadbolt replacement required!), and adherence to strict security & privacy policies. So if your roommate constantly locks themselves out, or your family prefers contactless home access through auto-unlock or a voice assistant, this new smart lock is for you.
Sized 45% smaller in volume and 20% slimmer than the August Smart Lock Pro -- and with no need for an extra Wi-Fi Connect Bridge -- the August Wi-Fi Smart Lock boasts a beautifully discreet and simple design. It also has a few subtle but valuable new design features. The lock's face offers softer surface transitions and rounded edges, while the refined, textured ridges surrounding the lock invite tactility when the lock is manually rotated (the turning mechanism is smoother too). There is also a new August badge that visually helps users identify the device's lock status.
Upgrade your home and enable hands-free door access
now
. It's available right here on August.com and at Best Buy, and will roll out to additional major retailers on May 17.