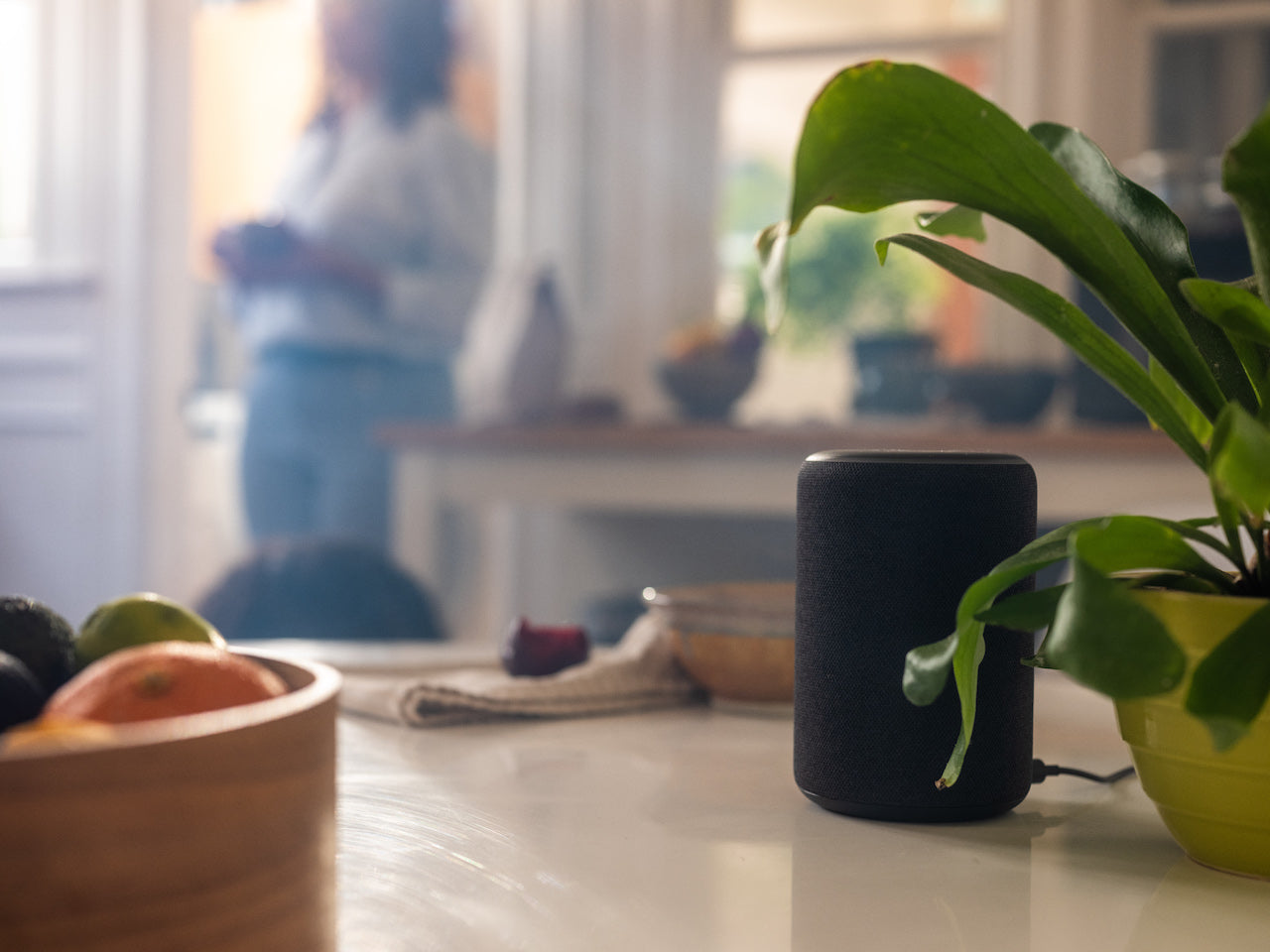 A Smart Lock That Works With All of Your Home Assistants
Apr 21, 2022
Voice assistants are the modern day home assistants designed to address your unanswered questions, make online purchases and play your favorite songs, all at your request. That's not all though, they can also help you run your smart home! We're proud to offer smart locks that work with Google Assistant, Apple Siri and Amazon Alexa. The August Wi-Fi Smart Lock and August Smart Lock Pro + Connect work with all three smart home assistants, and the August Smart Lock + Connect works with Google Home and Amazon Alexa.
Below are some ideas on how you can make your home assistant smart lock work together to simplify your life.
When You're Heading Out: 
As you're getting ready to leave, say, "Hey Google, I'm leaving*" or "Hey Siri/Alexa, please unlock my door." This will automate your home assistant to unlock your August smart lock, and even pause your music, turn down the thermostat or turn off the lights to prepare for your departure (check out Google Routines for more info on how to set this up with Google Home). It's especially helpful if your hands are full while rushing out the door! *Requires a custom routine
When You're Too Busy to Answer the Door: 
Sometimes when you're expecting guests or hosting a party, you're busy with last minute preparations, cooking or already in full-fledged hosting mode when guests arrive. Instead of fumbling for the door, just ask, "Hey Siri/Alexa, unlock the front door" to welcome your guests. This request also works with Google Assistant by asking, "Hey Google, unlock my front door." 
Before Going to Sleep: 
Being snuggled up in bed is the last place you want to question if you locked up for the night. Instead of getting up to check, just ask, "Hey Google, can you lock the door?" This request also works with Apple HomeKit and Amazon Alexa by stating, "Hey Siri/Alexa, please lock my door." 
While You're Away: 
Double check that your door has been locked, even when you're away from home, by asking Siri on your iPhone, Apple Watch or iPad*. Ask, "Hey Siri, is my door locked?" for instant peace of mind. You can also check this on the August App via August's DoorSense. If the door happens to be unlocked, simply lock it from the app. *An Apple bridge (i.e. AppleTV, HomePod, etc.) is required to operate HomeKit remotely for every version of the August smart lock.
Wondering which August smart lock is best for your voice assistant? If you want a smart lock that works with Alexa or a smart lock that works with Google Home, try any August model that is Wi-Fi enabled. If you want a smart lock with Apple HomeKit, make sure you get an August Wi-Fi Smart Lock or August Smart Lock Pro + Connect. See here or the chart below for more details.