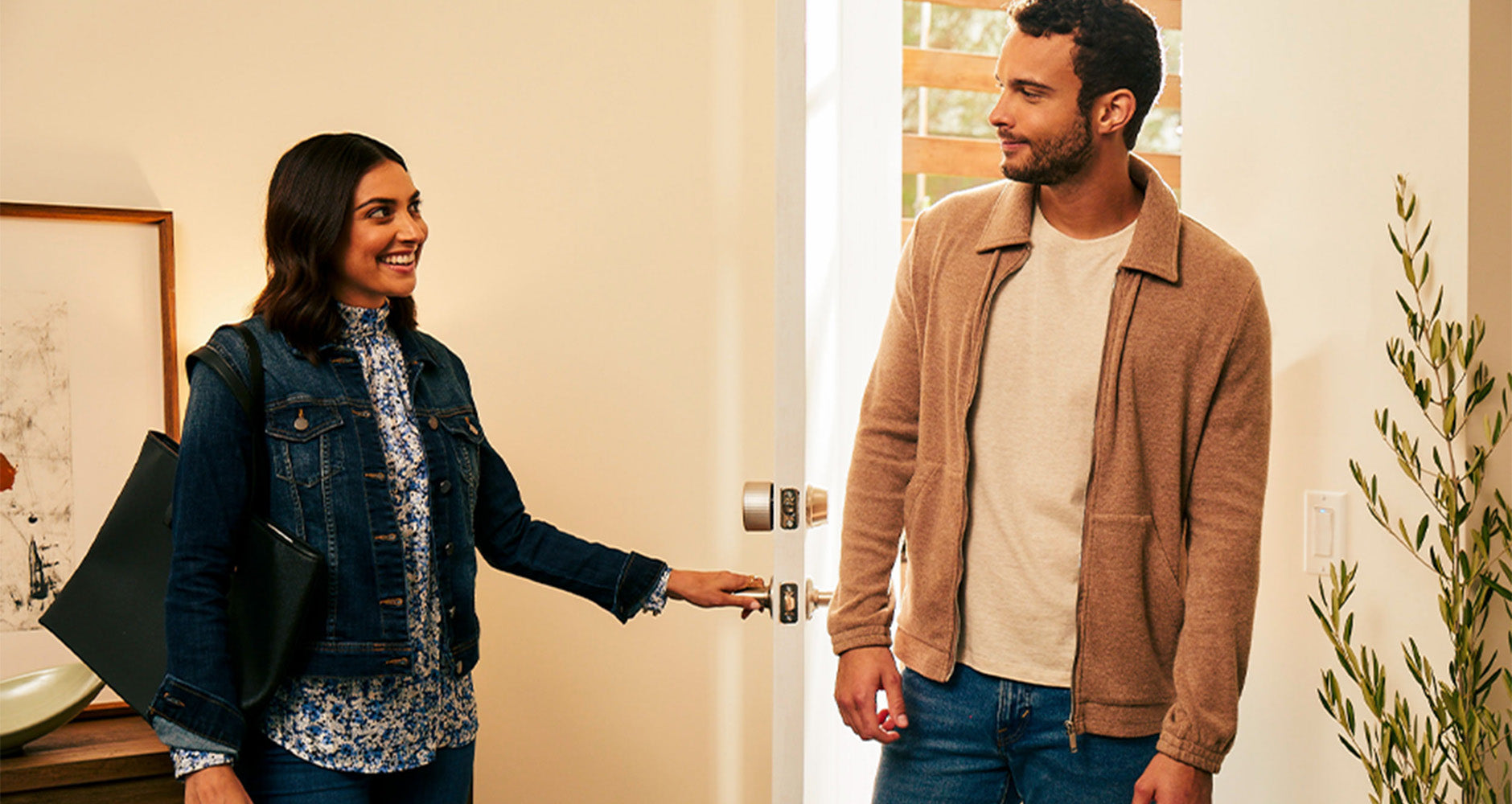 The Best Wedding Gifts for the Season
Jun 22, 2022
Wedding season is upon us, and that means finding amazing wedding gifts for friends and family that are about to tie the knot. Whether they'll be upgrading an already shared space or moving into a new home altogether, the newlyweds in your life are sure to appreciate smart (literally) housewarming gifts to begin their next chapter.
Give the Gift of Security
Help the new couple create a secure environment with an August Wi-Fi Smart Lock. The auto-lock and unlock features mean they'll never have to ask, "Did you lock up?" while driving to the airport, or get stuck fumbling for keys with a handful of groceries at the door. While away, they can rest easy knowing their home is secure via the 24/7 activity log on the August app, but still grant virtual keys to guests and service providers should they need. It's the perfect housewarming gift for newlyweds who want safe and convenient access to their home, wherever they are.
Help Them Work Smarter, Not Harder 
A voice assistant makes a helpful wedding gift that allows the couple to play music, create grocery lists, and get questions answered quickly. Virtual assistants like Amazon Alexa, Apple Siri, and Google Home are also compatible with the August Wi-Fi Smart Lock! They can simply say, "Hey Google, unlock the door" or "Hey Alexa, is the door locked?" to have contactless control over their front door – perfect for when they're tucked up in bed, and neither spouse wants to go check.
Light Up the Space
Smart lights may be an unusual gift idea for couples, but they're sure to come in handy. With a Philips Hue smart lighting system, the couple need never forget to turn off the lights while leaving and can guarantee a bright welcome home upon return - be it from their honeymoon or date night. They can also integrate it with their August lock, so the lights automatically turn on or off upon unlock or lock.
Finding gifts for newlyweds can be a bit overwhelming, but don't let it get you down! With these smart home essentials from August in mind, you're sure to give a wedding gift that's needed and very appreciated. For more on August smart locks and compatible smart home devices, check out our works with page on August.com.