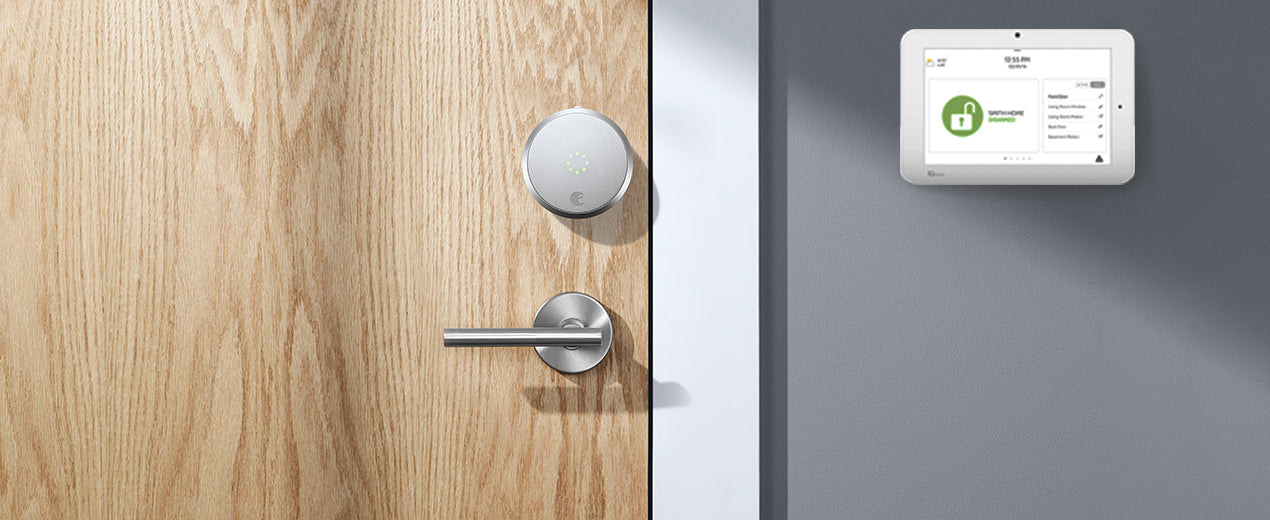 August Partners with Alarm.com to Power Smarter, More Secure Front Doors
Jun 18, 2018
August has taken another step forward to strengthen the security of your front door by partnering with Alarm.com. Through this collaboration, the August Smart Lock Pro is now fully integrated with popular security panels Alarm.com supports, such as DSC, Interlogix, Nortek and Qolsys, allowing homeowners to lock/unlock and control access to the front door remotely – all from the August and Alarm.com mobile apps. By connecting your August Smart Lock Pro with the Alarm.com platform, it now becomes part of a multi-device smart home security ecosystem that offers homeowners keyless convenience and complete awareness and control of who enters the home. With this partnership, you will now be able to enjoy the following features via the August app or Alarm.com app:
Timed auto-lock

Location-based locking reminders

One-touch remote locking

Unexpected Activity notifications (if the door is unlocked at an unusual time)

Integration into Alarm.com's Scenes feature


The Scenes feature allows one-touch automation sequences where multiple connected devices respond to a single command. For example, a single tap on the Alarm.com app for the "Home" scene will unlock the door, disarm the security system, adjust the lights, and more. An Alexa request to enact the "Sleep" scene ("ask Alarm.com to Sleep") will trigger the security system to arm, turn the lights off, set the smart thermostat down secure locks, and lock the August Smart Lock Pro.
If you have any questions about August Smart Lock Pro, the August app, the Alarm.com app, or any other questions regarding August security, contact us today!