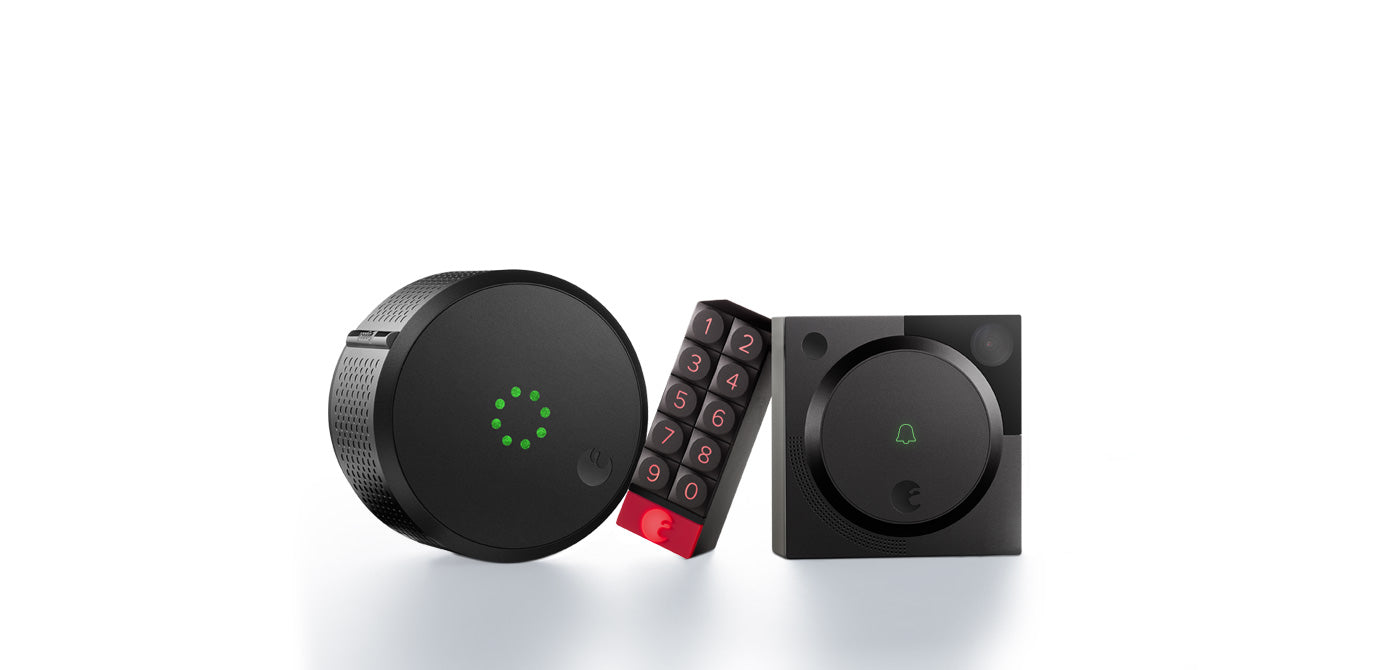 Introducing the Next Phase of August Home
Oct 14, 2015
[embed]https://youtu.be/5RXDKFWwfK4[/embed]
It's been exactly one year since we shipped the first August Smart Lock. And in that year, we've been listening and paying attention to how it has become a part of your life. We see you use it in a variety of ways, and, as a result, we're really excited to announce three new products -- August Smart Lock – HomeKit enabled, August Doorbell Cam and August Smart Keypad. Joining these is a new service called August Access that will change the way you interact with your home, removing the barriers that exist with home delivery services and overall access while keeping you in control every step of the way.
        With August Access, we're excited to have you participate in a beta program with carefully selected partners. These services span home repair, delivery, and pet care, among others. We imagine you coming home to a sparkling clean house, with the pesky leak under the sink fixed, groceries delivered and in the fridge, and the dog walked – giving you a life that is more simple and secure. Partners at launch include
Sears, Postmates, Pro.com, Handy, Fetch! Pet Care, Shyp, BloomNation, Envoy, Rinse, HelloAlfred, Wag!, Pillow,
and
Doorman.
To make August Access a reality, we designed three new products, together with updates to the August app.
Our next generation of the August Smart Lock is enabled with HomeKit and is now a Siri-compatible smart lock. You can now control your lock with your voice for the first time. Using Siri you can lock, unlock, and check the status of your door.
The August Smart Keypad is a keypad door lock that works alongside the August Smart Lock for easy entry that doesn't involve a smartphone or traditional key. Unique codes are auto-generated for one-time or regular use.
The August Doorbell Cam is a doorbell camera that allows you to see and speak with visitors at the door from anywhere. It is equipped with a one-way, HD video and two-way audio to ensure privacy. Intelligent motion detection allows for capturing images of people at your door even if they don't ring the bell. Because the doorbell camera acts as a Wi-Fi bridge, you can access your August Smart Lock from anywhere.
We're excited to unveil our next step in bringing you more visibility and control than you ever have had around your door. It's about your ability to fully manage access to your home, monitor activity, and interact with visitors at your door from wherever you are. For more information about our new products and the new August Access service, check out our our completely re-designed
August.com
.